Im sure you've heard it by now; the classic weight loss idea of a "calories in vs calories out" approach is a bunch of nonsense. If these ideas were true, then all it would take to be a lean machine is eating 800 calories a day and workout for two hours.
Im here to tell you folks, I counted and ate 1200 calories a day and did a workout twice a day for the better part of my 20's and all I got out of it was adrenal fatigue and reproductive issues.
So what should we do?
If we are trying to lose weight or body fat, the idea of eating MORE and working out LESS sounds scary! (or maybe you are just getting started and you're thinking ("hell yeah, that sounds like my kind of program!")
(You can check out our article:
Putting Food to Work For You)
However you feel about it, that's where this article is going.
PUTTING FITNESS TO WORK FOR YOU, NOT THE OTHER WAY AROUND:
We don't need a strenuous workout 7, 6, or even 5 days a week to reap all the benefits of the gym-junkies. We need to use our time during our workouts and really make them count.
Every day should involve an activity to create blood flow. Yoga, Walks, Golf, Bike rides, Hiking, Pilates, Stretching in a sauna, etc. for at least 45 minutes. If you're thinking "I don't have time" or "I don't belong to a gym" or "It's cold outside half the year".... I forgive you and your terrible excuses. If you pay attention to how many hours you waste on social media or reading bias new articles, you'll find the time. All you need is an iPhone and a floor to get your body moving, find a yoga, pilates or stretching video and follow it-- if you don't like that... well no one cares, its good for you so do it anyway.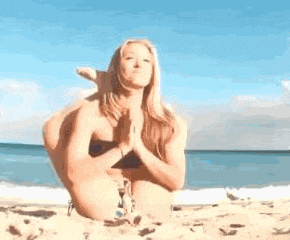 Pay attention to your body and your work & life schedule for each week. What time of day are you most energized? Do you find yourself saying "I'll go after work" and never make it? Are Mondays heavy with meetings?
The more you plan, the more you will succeed. Find 3 to 4 days out of 7 to get to the gym and plan your daily work & life around THAT.
You don't need to know everything to get things rolling. There are so many free workout outlets online its ridiculous. My personal favorites are:
Fighterdiet.com
e-books,
bodybuilding.com
for workouts and what they should look like, and
youtube.com
for everything else.
DAY 1: HIIT Training for 15 minutes & Abs + 4 sets of Battle-ropes for 1 minute each

DAY 2: LEGS LEGS AND LEGS

DAY 3: HIIT Training for 15 minutes + 30 minutes of Cardio + 4 sets of forearm plank to failure
If you can only make it to the gym 3 days a week, changes might look like this:
DAY 1: 30 Minutes Strenuous Cardio + Abs + UPPER BODY

DAY 2: LEGS LEGS AND LEGS

DAY 3: HIIT Training for 15 minutes + 4 sets of Burpee's & 4 sets of Battle-ropes for 1 minute each
If you don't know what you're doing and you'd like a beginner workout idea, try these:
10 sets pushups to failure

10 sets pull ups to failure

5 sets tricep dips to failure

5 sets bicep curls to failure

(When I say failure, I mean absolutely no way in hell you can possibly do another. Rest 45 seconds between each set)
10 sets Weighed Sumo Squat to failure

10 sets Weighted Dead Lift to failure

5 sets Walking Lunges 1 minute each set

5 sets Jumping Squats to failure

5 sets Weighted Hip Thrusts to failure

(Rest 1 minute in between sets)
After all that, go home and give your body something healthy to repair itself and get some sleep.
MORAL OF THE STORY: DON'T OVER WORK YOUR BODY AND EXPECT IT TO REWARD YOU. TRAIN HARD, REST MORE, AND ENJOY YOUR LIFE